News Announcement
AUSTIN – The Texas Rangers, the Federal Bureau of Investigation's Violent Criminal Apprehension Program and the United States Department of Justice are releasing new details in more than a dozen unsolved murders committed by serial killer Samuel ​Little, AKA Samuel ​McDowell, in hopes of bringing closure to these cases.
"The information contained in these narratives could be the missing piece to solving some of these murders," said DPS Director Steven McCraw. "It's critical that anyone with information comes forward, as time is running out."
Little was interviewed extensively by Texas Ranger James Holland from June 2018 to shortly before his death in December 2020. During the course of these interviews, Little confessed to committing 93 murders between 1970 and 2005. More than 60 of Little's confessions have been definitively matched to victims through DNA evidence and/or extensively corroborated interviews.
Little had a photographic memory and was able to ​describe where he met and killed the victims, where he left their bodies and what the victims looked like. Little lacked the ability to accurately judge timeframes and distance. At times, Little was proven to be off by more than 10 years and 40 miles. ​Therefore, years and distances provided in the linked narratives should not be considered definitive. Little stated he strangled all of his victims, with the exception of two who were drowned, and was adamant he never shot or stabbed them. Investigators say the manner in which Little killed his victims was more reminiscent to suffocation then strangulation, in that several of his victims did not have broken or fractured hyoid bones in the throat. Multiple victims' ​deaths were misclassified in autopsy reports and listed as drug overdoses or natural deaths. 
Little was incarcerated during the below periods (six months or more):
05/28/1971 - 03/14/1972

11/25/1982 - 01/18/1984

10/25/1984 - 02/01/1987

06/05/1988 - 04/11/1989

06/20/1990 - 12/09/1990

01/15/1998 - 04/26/2002
All unmatched murders occurred between 1970 and 1997. This includes five cases in Florida; two cases in Louisiana; one case in Cincinnati, Ohio; one case in Knoxville, Tenn.; 16 cases in Los Angeles, Calif.; one case in Las Vegas, Nev.; one case in Charleston, S.C.; one case in Gulfport, Miss.; and three cases in Georgia.
Detailed information and photos for these cases can be found on the DPS website.
If you have any information you believe will help investigators solve any of these cases, please contact the Texas Rangers at [email protected] or 1-512-424-2160, or the FBI at 1-800-CALL-FBI or tips.fbi.gov.
Effective October 1, 2021, daily management of the NamUs program has transitioned and the general email address has changed to [email protected] Contact information for specific NamUs representatives can be found here: Contact Us
Dear NamUs Stakeholders,
As you are aware, the Department of Justice's National Missing and Unidentified Persons System (NamUs) is changing administrators for the first time since 2011. In April of 2021, the National Institute of Justice (NIJ) awarded a contract to RTI International (RTI) to manage NamUs. I would like to express my appreciation and gratitude to the entire NamUs stakeholder community for your patience and input as this transition progresses.  
Over the past three months, NIJ has been working diligently with RTI and the University of North Texas, the previous NamUs administrator, to transition the overarching management of NamUs to RTI. In the coming months, the community will see several changes. I would like to share with you some of these changes.  
First, the Office of Justice Programs, of which NIJ is part, will assume daily oversight of all web management applications in NamUs 2.0 database. This will allow for the sustainable continuity of database services to the community regardless of which organization holds the contract.

Second, those of you who work directly with the current NamUs Regional Program Specialists  will soon see those same individuals as RTI employees. Their service as community support liaisons will continue. We appreciate the wealth of experience that these individuals have contributed to NamUs and we plan to retain them in that capacity.

Third, to strengthen forensic services, we plan to enlist several forensic providers as formal NamUs partners. RTI is currently negotiating subcontracts and will announce them once they have established formal commitments. RTI is also in discussions with various public and private laboratories, especially those with CODIS units, as well as with various forensic consultants, to enlist their participation as potential NamUs partners. We expect that, by enlisting these partners, we will enhance program efficiencies and improve sample turnaround times. Furthermore, we will continue to pursue partnerships, both formal and informal, with industry, academia, other non-profit organizations, and state and federal agencies.

Fourth, we recognize that advanced DNA technologies paired with forensic genetic genealogy (FGG) services have become a powerful tool for pushing investigations forward to case resolution. There are numerous NamUs cases that could benefit from such services, and RTI is currently working with various vendors who provide FGG services to develop a robust plan to integrate forensic genetic genealogy into future NamUs workflows and services

[1]

. 
As a final thought, I understand that behind every single case in the NamUs database are family members and loved ones of those who have gone missing or remain unidentified. We do not take our responsibility to them lightly, and we are ready to take on all challenges to bring them the answers they need and deserve. As we look forward to the future, NIJ will build upon the solid foundation already established and create an even stronger NamUs. We look forward to working with you to make that goal a reality.
Sincerely,
Lucas Zarwell
National Institute of Justice
Director, Office of Investigative and Forensic Sciences
Welcome to the NamUs Website
The National Missing and Unidentified Persons System (NamUs) is a national information clearinghouse and resource center for missing, unidentified, and unclaimed person cases across the United States. Watch the video introduction from Lucas Zarwell, Director, Office of Investigative and Forensic Services, NIJ to learn more.
600,000
Individuals go missing every year
4,400
Unidentified bodies are recovered each year
The Nation's Silent Mass Disaster
The sheer volume of missing and unidentified person cases poses one of the greatest challenges to agencies tasked with resolving these important cases.
Over 600,000 individuals go missing in the United States every year.[1] Fortunately, many missing children and adults are quickly found, alive and well. However, tens of thousands of individuals remain missing for more than one year – what many agencies consider "cold cases".
It is estimated that 4,400 unidentified bodies are recovered each year, with approximately 1,000 of those bodies remaining unidentified after one year.[2]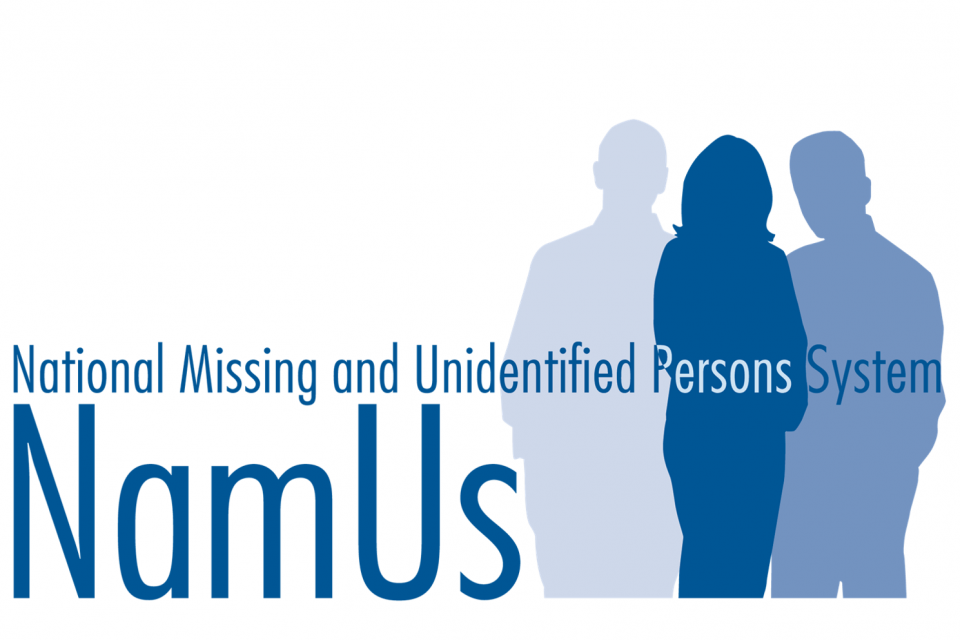 NamUs Program
NamUs is a national information clearinghouse and resource center for missing, unidentified, and unclaimed person cases across the United States. Funded and administered by the National Institute of Justice and managed through a contract with RTI International, all NamUs resources are provided at no cost to law enforcement, medical examiners, coroners, allied forensic professionals, and family members of missing persons.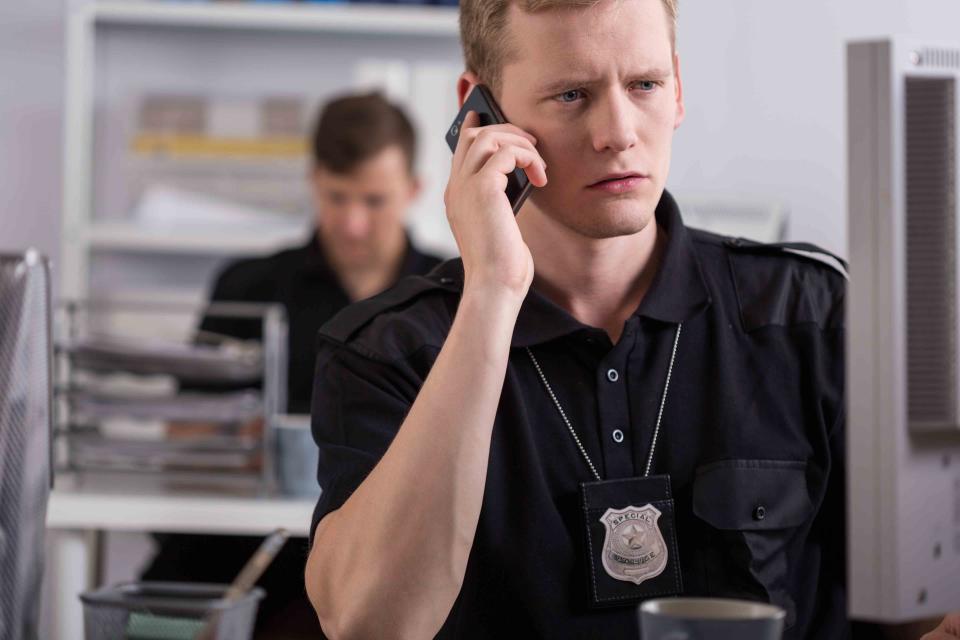 Law Enforcement
NamUs connects law enforcement with tools and resources to resolve missing person cases, including state-of-the-art technology to securely store, share, and compare case information with other criminal justice professionals.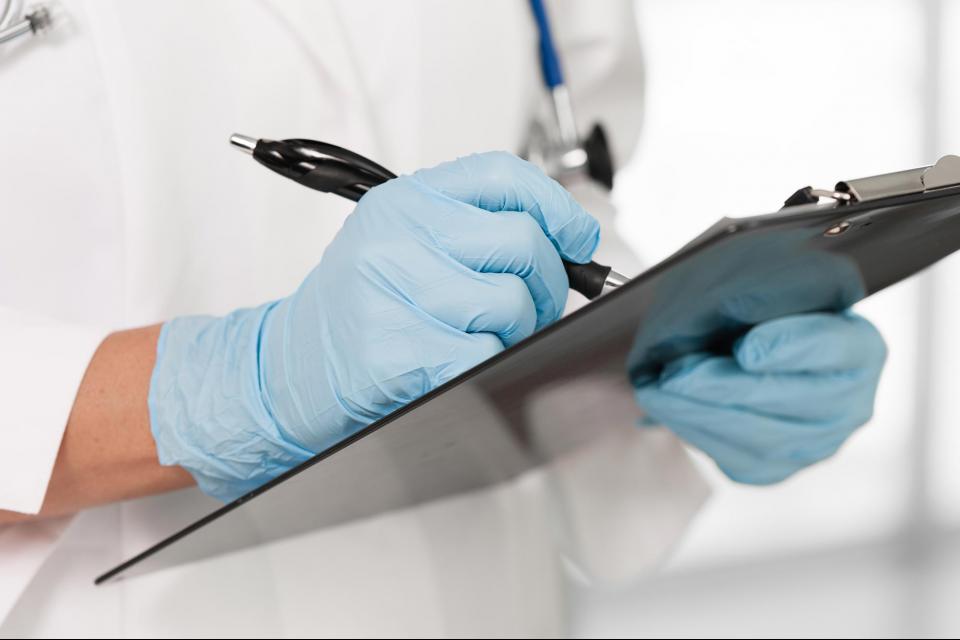 Medical Examiners & Coroners
NamUs provides technology and resources to resolve unidentified decedent cases across the country. The NamUs Analytical Division also assists with the location of family members for next of kin death notifications and DNA sample collections for comparison.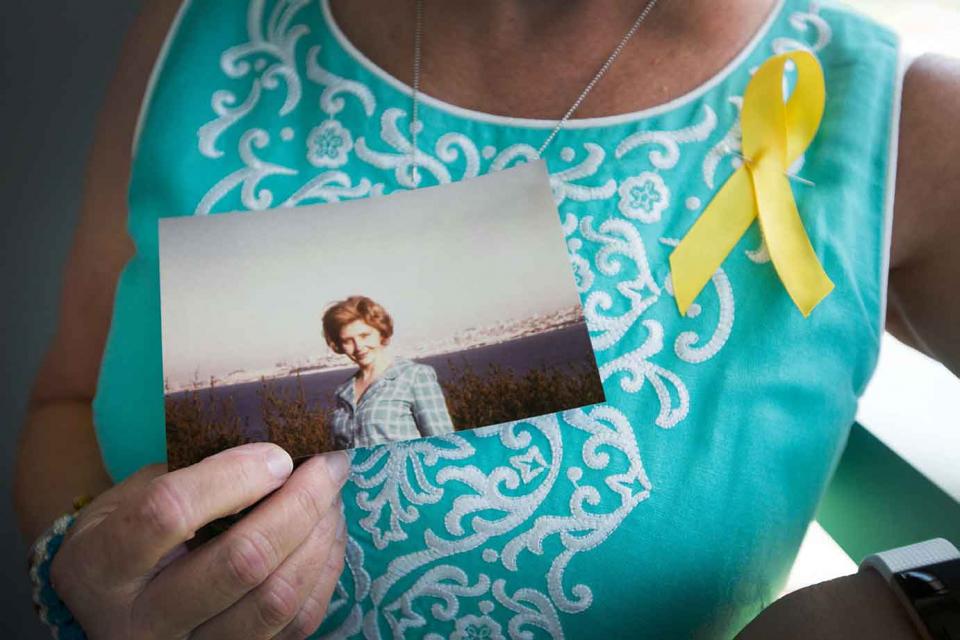 Families of Missing Persons
NamUs provides tools that empower family members of missing persons to enter and search case information, and connects families with criminal justice professionals to assist in the search for their missing loved ones.
Description
NamUs Services
NamUs 2.0 Technology
The NamUs database application fills the nation's need for a unified, online, free, secure database for unidentified remains and missing persons records. 
Forensic Services
NamUs provides free forensic services, to include forensic odontology, fingerprint examination, forensic anthropology, and DNA analyses. Family DNA collection kits are also provided at no cost.
Investigative Support
NamUs' seasoned staff consult on cases and support criminal justice efforts to drive resolution – all free of charge. 
Training & Outreach
NamUs subject matter experts provide free training and perform direct outreach to families of the missing by coordinating Missing Person Day events with agencies across the country.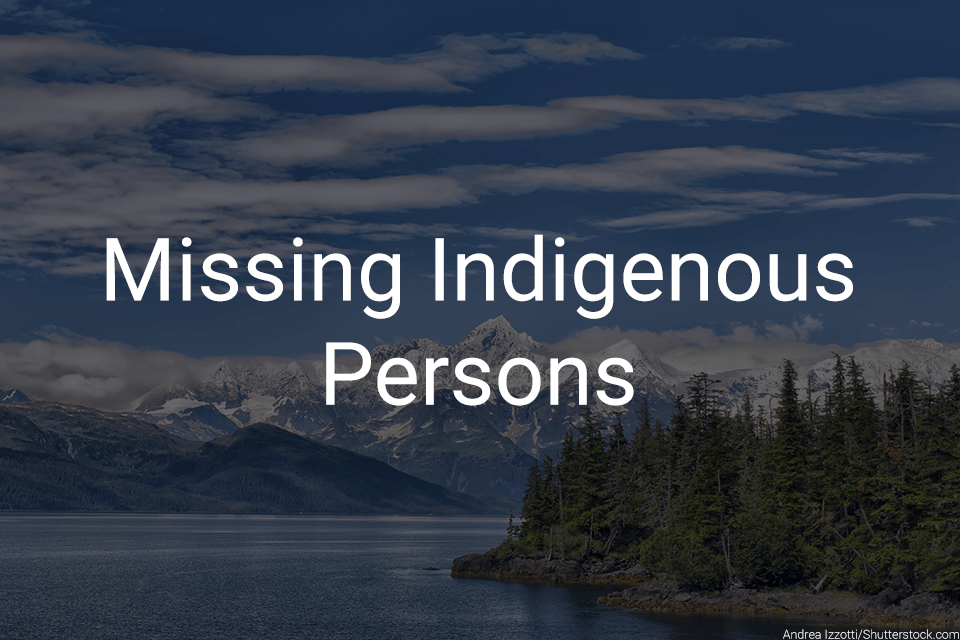 NamUs is working to close data gaps related to missing indigenous persons, and to ensure that every tribal law enforcement agency knows about and can use the NamUs program to help resolve cases. NamUs provides a tool for sharing and comparing case information across jurisdictional boundaries.
[note 1] Between 2007 and 2020, an average of 664,776 missing persons records annually were entered into the National Crime Information Center. See https://www.fbi.gov/services/cjis/ncic
[note 2] Medical Examiners And Coroners' Offices, 2004. Matthew J. Hickman, Ph.D., Kristen A. Hughes, M.P.A., Bureau of Justice Statistics, Kevin J. Strom, Ph.D., Jeri D. Ropero-Miller, Ph.D., DABFT, RTI International